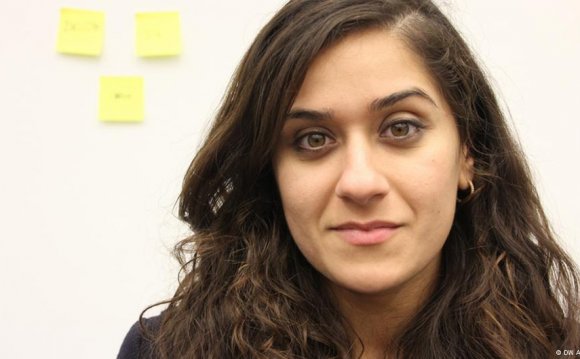 Palestinian Authority Arrests Journalists for Twitter Posts
Amidst hearsay of brand new web site blocking when you look at the western Bank, a more unpleasant development features emerged: The Palestinian Authority arrested two journalists and an university lecturer last month for magazine articles and Twitter posts that authorities deemed "slanderous."
Journalist Yousef al-Shayyeb ended up being arrested after posting a bit on alleged corruption inside Palestinian foreign ministry. Another journalist, Tareq Khamees, found himself detained, interrogated, and files on his laptop computer confiscated. Khamees simply defended the writing of lecturer Ismat Abdel-Khaleq, who required the ousting of Palestinian President Mahmoud Abbas, dubbing him a "traitor" and "fascist." Based on a report from NBC News, federal government representatives claim Shayyeb "did perhaps not provide adequate proof for his accusations, " and therefore all three situations "represent possible slander."
EFF condemns the Palestinian Authority's crackdown on free expression and urges them to instantly release and pardon Yousef al-Shayyeb, Tareq Khamees, and Ismat Abdel-Khaleq.
Tunisia Metes Out Harsh Punishments for "Blasphemy"
Relating to a report from Reuters, two young Tunisians happen arrested and sentenced to seven many years in jail for publishing cartoons associated with the Prophet Mohammed on Facebook. A justice ministry spokesperson reported the two teenagers, Jabeur Mejri and Ghazi Beji, were charged with "violation of morality and unsettling general public purchase." Mejri is in jail while Beji remains being desired by police and had been sentenced in absentia.
This news comes as Tunisia's fledgling democracy is still building and tensions between secularists and religious conservatives still develop. Some begin to see the arrests as an endeavor by conservatives to assert power and silence would-be critics. One Tunisian writer, Nebil Zagdoud, informed Reuters, "This decision is aimed at silencing freedom of phrase even online. Prosecutions for offending morals are a proxy for this federal government to gag everybody."
We're able ton't concur more. EFF sees the arrests of Mejri and Beji as a threat to Tunisian democracy. We demand their instant launch, and turn to the us government to end all future efforts to silence their particular citizens.
Source: www.eff.org
Share this Post